Subscribe And Get My Free Report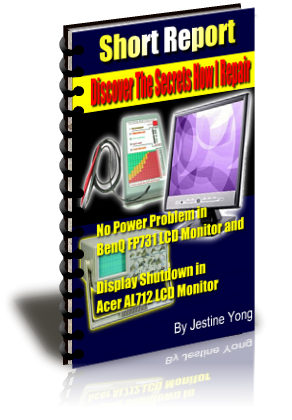 Important: We will never sell, rent or give your email to any thrid party. We respect your privacy and your complete confidentiality is guaranteed.

Your privacy is SAFE with us.
Simply fill in your name and e-mail address and click the button above to be sent your FREE copy of my "Discover the Secrets How I Repair The BenQ FP731 and ACER AL712 LCD Monitor Problems". This Free report is available for a limited time only --so don't delay. The report will be sent to you immediately!
---